Interview: Film-Maker Emanuele Ruggiero On The Storied Past and Sustainable Future of Brno's Textile Industry
Emanuele Ruggiero is an Italian film-maker who has been based in Brno since 2013. His new documentary, "Fashion Goes Green", which premieres in Kino Art on Tuesday, tells the story of Brno's renowned textiles industry, which once earned the city the nickname "Moravian Manchester". Brno Daily spoke to him to find out more about the project and its origins. Photo credit: Emanuele Ruggiero.
Could you tell us about your background in film-making?
I started to working in the entertainment industry in 1993. I studied visual arts at the University of Bologna. I did two years of photography, what was then called documentary photography, and is now known as street photography. At the same time I was doing three years of cinema school, back when we were still using 16mm and 35mm film. Then I started working; I've done a lot of filming over the years, all kinds of production. I've worked on two or three different movies, and I also worked as a cinematographer on a feature film. Then from the end of 2000 I started working as First Assistant Director for one of the most famous soap operas in Italy, for 12 years. 
In 2013 my wife Svetlana and I moved to the Czech Republic, and that was when I started working here as a freelancer. It was kind of difficult at first, but it got better over time. Brno is a city that allows you to work but also gives you time to dedicate to your own projects. So about eight years ago, I made my first documentary here called CZizinci, with around 20 different interviewees, all expats. So that's how I started making documentaries here. Some of them were part-financed by the City of Brno. This most recent one, the previous title was "Moravsky Manchester Goes Green", but I thought the title should give a better idea of what the documentary is about, so now it's "Fashion Goes Green".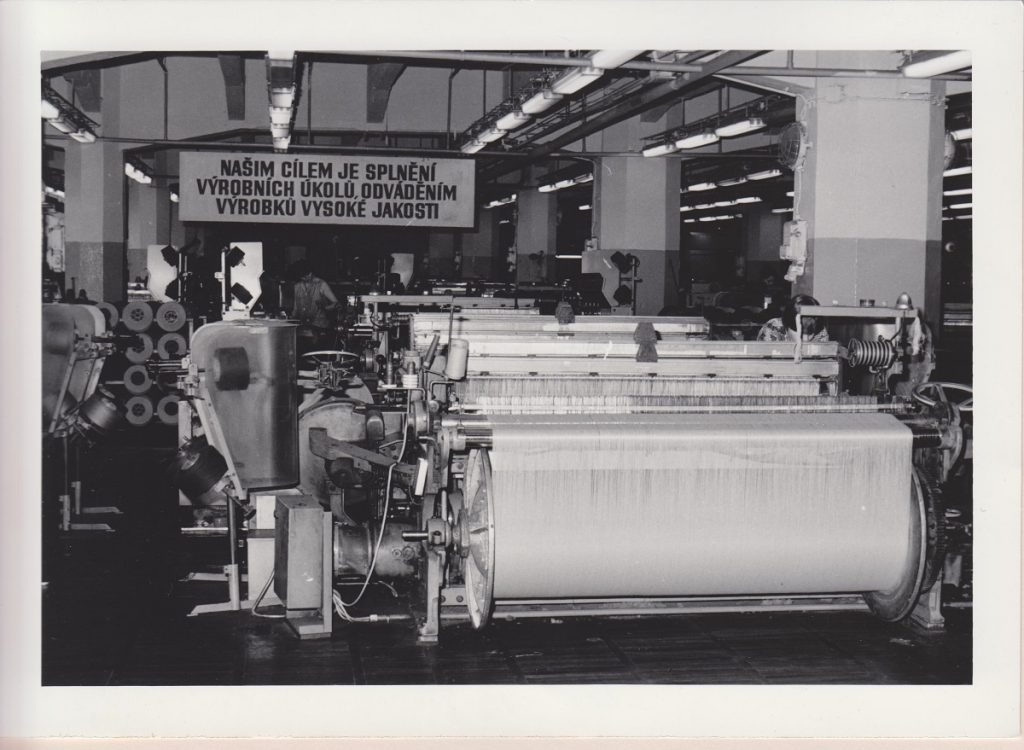 The film focuses on the history of the textile industry. How did you get interested in this topic?
My wife Svetlana is an eco-textile designer, and since she moved to Italy in 1998 she was able to develop her work there with a few companies, and presented at various exhibitions and fairs. In 2007 she came up with the idea of creating sustainable textiles, which is featured in the documentary. We went to Biella, in the north west of Italy, which is a large producer of wool. We went to this great museum connected with the famous artist Michelangelo Pistoletto. [BD: Pistoletto founded the "art city" (Cittadelarte – Fondazione Pistoletto) in 1996 in an abandoned textile factory near Biella, as a artistic centre and "laboratory".] He created this project called the Third Paradise, based around the theory that combining science, technology, culture, art, and politics can give life back to earth, breaking through to a new level of civilisation, and he was also working with used textiles. So Svetlana was inspired and started working just with sustainable materials and textiles. 
What's the Brno connection?
Well, in the beginning, in the mid-80s, my wife was working at a studio based in the Vlnena factory in Brno, which doesn't exist anymore. [BD: Vlnena is a former industrial area to the south-east of Brno city centre, which is now a brownfield site under redevelopment as a business park]. She was working with a technique called art protis, which was patented in the 1960s, and developed by the automotive industry. Basically in the mid-80s the Czechoslovak Wool Research Institute said to the artists, ok, we have this Maliwatt machine, you can use it, do what you want as artists, so they focused their efforts on making tapestries, So Svetlana decided to use this patent to do new stuff, and she did it in Italy! So many times we came to Brno just to use the Maliwatt machine, which still exists in the School of Art and Design on Francouzska, and only one technician knows how to use it. For example, there was one time I remember, the Calvin Klein fashion house was asking for materials, so we produced about 250 metres of textile for the Winter Fashion Show in New York. She was really using this machine to create eco/sustainable textiles. 
When we moved here permanently she created this sewing course with Beata Spacilova called Brno Sije ("Brno Sews"), and after a few months it saw a big boom, so she understood that she could do something more, and created a new department of eco-textile design at the School of Art and Design. So basically I have been around this "Brno bubble" of eco-textile designers for the last 6 or 7 years, and I suddenly understood that I should do something to tell this story, because you have to tell the next generations that there's a possibility of change for the production of textiles, how producing jeans, for example, uses tons and tons of water, and so on. I mean, fast fashion is really one of the biggest polluting industries. Then, a few years ago there was this big exhibition, 250 Years of Moravian Manchester, where Svetlana was exhibiting, so I started thinking, what would be the best way to tell the history of Brno's textiles, and to tell people about sustainability? So, I decided I should make a documentary, focusing on these people, on the scene, and also dealing with the textile history of Brno.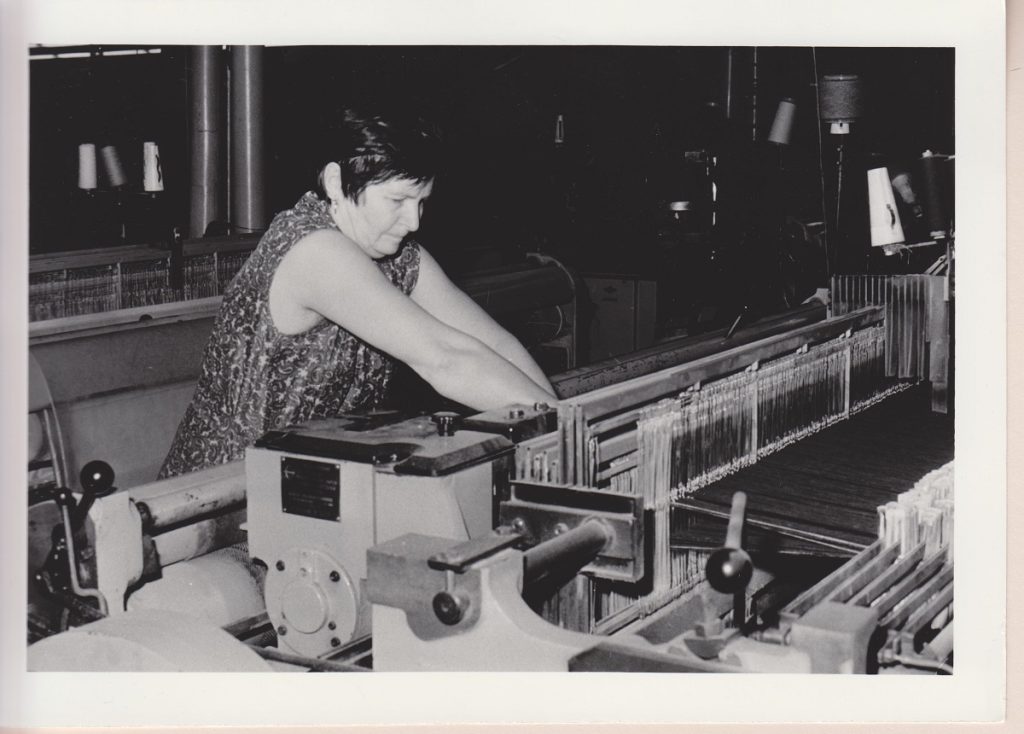 So the documentary isn't just about the history of textiles, but also focuses on the present and future?
Yes, exactly. We had the opportunity to be co-financed by the Low-Beer Foundation, because Daniel Lowbeer, one of the great-nephews Arnold Low-Beer, is really interested in this topic. It it also funded by the Czech-German Future Fund, because the documentary also talks about the connection between Moravian Manchester and Saxon Manchester, there are close links between the two, like the Malewitt machines were manufactured in Chemnitz, for example. And there was a big textile market in the 1800s. But the main narrative and focus of the film is on the school, through which we can explain a lot of things.
But ultimately, we are trying to show the people how important it is to make a "new deal" in textile production. For some reason, I already started to film my wife working with these techniques in 1996, so maybe it has always been in my heart to tell this story.
Could you tell us something interesting that comes out of the film that may surprise our readers?
For example, the Low-Beer story comes into it a bit, through Daniel Low-Beer, who is another part of the narrative flow of the documentary. The Low-Beer family had different factories, but I was totally amazed when I found out that one of the biggest factories in Europe before WWII was their factory in Brnenec. He got the property back 5 or 6 years ago. When you go there, one part is completely destroyed, but the part which still stands is going to become a museum about textiles. And some of the buildings are where Oskar Schindler moved his 1,200 Jews from Poland. And I said: "Really, we're talking about Schindler's list??" These people really moved to this textile factory, and there were fences, really like a concentration camp. There was one building where people were working and sleeping and living, but the second one housed almost 100 SS officers, and in another small building Oskar Schindler was working. So the film is still dealing with textiles, obviously, but in this case the history was much more than that.
Has the film been easy to make?
[Laughs] Good question! Well, I started by myself. If you start counting from the beginning of this footage, it started like 4 or 5 years ago. Then in around 2019, before Covid, the pieces of the puzzle came together in my mind and I said to myself, hey, I have to do this. So then I was able to meet and to offer this project to the Moravian Gallery, who helped us to get together with the Czech-German Future Fund, so they are like our co-producers. I've always been doing my projects with limited resources; when I want to do things I do them, I don't care. But it was difficult.
What is the message you want people to take away from this documentary?
As I said, there is a new dawn in sustainability that we have to follow. For the young generation this is very important, their minds are still changing, in a good way, I think. The youngsters, they have this sense, they know and they feel that the planet is dying. I want to say that all of us should be doing something to save it. And sustainability in textiles is just one part, you know?
There was a student of Svetlana's in the school, who after she started at the school, she was able to change the minds of her entire family. They understood the significance of sustainability, they started to change their minds. I made a decision that I'm not going to support fast fashion any more, and others as well. Slow fashion is so important, and so this is an example of how we can change people's minds.
So the documentary is raising awareness of both the problem and the solution?
Absolutely, yes. Obviously it's not suggesting specific solutions like, we should make this kind of material, that material. But the idea is following from Pistoletto's Third Paradise, and is pushing people to change.
https://sitemap.brnodaily.com/2023/01/29/lifestyle/interview-film-maker-emanuele-ruggiero-on-the-storied-past-and-sustainable-future-of-brnos-textile-industry/
https://sitemap.brnodaily.com/wp-content/uploads/2023/01/SASA5363-final-web-768x512-1.jpeg
https://sitemap.brnodaily.com/wp-content/uploads/2023/01/SASA5363-final-web-768x512-1-150x100.jpeg
BD Magazine
Brno,Culture,History,Interview,Moravian Manchester
Emanuele Ruggiero is an Italian film-maker who has been based in Brno since 2013. His new documentary, "Fashion Goes Green", which premieres in Kino Art on Tuesday, tells the story of Brno's renowned textiles industry, which once earned the city the nickname "Moravian Manchester". Brno Daily spoke to him...
Jack Stephens
jack.stephens50@gmail.com
Author
A writer and English teacher originally from London who has lived in Brno since 2011, interested in politics, low culture, and all things strange and/or Czech.
Brno Daily